MAJOR BOOKS
The Cold War: A World History. Basic Books/Penguin, 2017.
With J.M. Roberts. The History of the World.  6th ed.  Published in the UK as The Penguin History of the World.  Penguin/Oxford University Press, 2013.
Restless Empire: China and the World since 1750. Basic Books, 2012.
The Global Cold War: Third World Interventions and the Making of Our Times. Cambridge University Press, 2005.
Decisive Encounters: The Chinese Civil War, 1946-1950. Stanford University Press, 2003.
Brothers in Arms: The Rise and Fall of the Sino-Soviet Alliance, 1945-1963. Stanford University Press, 1999.
Cold War and Revolution: Soviet-American Rivalry and the Origins of the Chinese Civil War, 1944-1946. Columbia University Press; reprint edition 1993.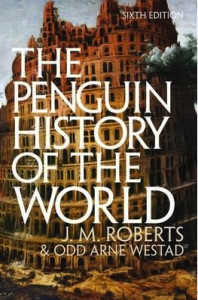 Edited
With M P. Leffler (eds.). The Cambridge History of the Cold War. Cambridge University Press, 2010.
With Quinn-Judge, S. The Third Indochina War: Conflict between China, Vietnam and Cambodia, 1972-79. Routledge, 2006.
With Hanhimaki, J. The Cold War: A History in Documents and Eyewitness Accounts. Oxford University Press, 2003.
Reviewing the Cold War: Approaches, Interpretations, Theory. Frank Cass, 2000.
With Chen J; Tonnesson, S; Nguyen Vu Tung; and Hershberg, J. 77 Conversations between Chinese and Foreign Leaders on the Indochina War, 1964-1977. Washington, DC: The Woodrow Wilson International Center for Scholars, 1998.
With Lundestad, G. Beyond the Cold War: New Dimensions in International Relations. Scandinavian University Press, 1993.
With Holtsmark, S G, and Neumann, I B. The Soviet Union in Eastern Europe, 1945-89. Palgrave Macmillan, 1994.
With Moon, C Y and Kang, G H. Ending the Cold War in Korea: Theoretical and Historical Perspectives. Yonsei University Press, 2001