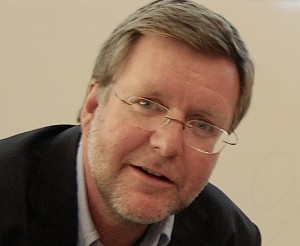 Odd Arne Westad is School Professor of International History at the London School of Economics and Political Science (LSE), and an expert on contemporary international history and on the eastern Asian region.  He has been named one of the LSDP Top 100 Global Thinkers, mainly for his work on linking policymaking to an understanding of history.
Professor Westad directs LSE IDEAS, a centre for international affairs, diplomacy and strategy, recently ranked second in the world among university-affiliated foreign affairs think-tanks.  IDEAS connects political scientists, historians and other academics to diplomatic practitioners and leaders in the private sector.
Professor Westad won the Bancroft Prize for The Global Cold War: Third World Interventions and the Making of Our Times. The book, which has been translated into fifteen languages, also won a number of other awards.  Westad is also the general editor of the three-volume Cambridge History of the Cold War, as well as author of the Penguin History of the World (now in its 6th edition).
His most recent book, Restless Empire: China and the World since 1750, was released in the US and UK in 2012 and made two Top 100 lists for that year.  The book won the prestigious Bernard Schwartz Book Award from the Asia Society, awarded annually for outstanding contributions to the understanding of contemporary Asia or U.S.-Asia relations.