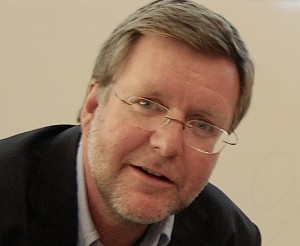 Arne Westad is a historian of contemporary international affairs who has a particular interest in strategies and decision-making.  His work has explored the Cold War in the global South (The Global Cold War, 2005) and the establishment of China's Communist government (Decisive Encounters, 2003).  He has also written broader surveys for a general readership.  Restless Empire (2012) provides an overview of China's international affairs since 1750.  The History of the World (6th ed., 2013) attempts to outline major trends in human development and show historical processes that keep affecting us today.
Arne Westad was born in Ålesund on the Norwegian coast in 1960.  He studied history, philosophy and modern languages at the University of Oslo and received his PhD in history from the University of North Carolina at Chapel Hill  in 1990.  Professor Westad has taught at the University of North Carolina and at Johns Hopkins University, and served for eight years as Director of Research at the Nobel Institute in Oslo.  From 1998 to 2015 he taught in the Department of International History at the LSE, where he also served for several years as head of department and and as director of LSE IDEAS, a interdisciplinary center for the study of international affairs, diplomacy and grand strategy.
Professor Westad has held visiting fellowships at Cambridge University, the University of Florence, and New York University, and has been the recipient of major grants from the John D. and Catharine T. MacArthur Foundation and the British Arts and Humanities Research Council. In the 1990s he served as the international coordinator of the Russian Foreign Ministry's Advisory Group on Declassification and Archival Access and has advised several other governments on such issues. From 2013 to 2016, Professor Westad also served as a visiting research professor at Hong Kong University, and from 2016 he is a guest professor in the History Department at Peking University.
Professor Westad is currently working on two research projects.  One is a brief history of China-Korea relations, to be published by Harvard University Press in 2020.  The other is a history of China's political, economic, and social transformation between the late 1960s and the early 1980s.